Walking tours in Holland that no body else would offer: We at Holidays in Holland give you the opportunity to walk in cities and neighborhoods in the Netherlands with guidance. These are always close to the nature with a local so that you can get the best of the Dutch landscape. It is not like a mega excursion where ten or twenty people would participate. Walking tours in Netherlands we make are very personalized and creative. We give you the opportunity to see the man built environment or nature in the best way possible. And that through walking.
We offer three very special walking tours in Holland we offer among other types of excursions:
Dairy animals walking tour (Eur 20 p.p)
During this 1 hour walking tour, we show you the dairy animals in Holland very close up. We take you to the animals where you can observe them and even have the opportunity to touch them.
We meet at the Kooiplein bushalte in Leiden to begin this tour. After this tour ends you will be dropped at the same place again.
In Holland there are many varieties of dairy animals. Sheep (both black,white and brown), cattle (from varying types of milk cows to meat cows) and horses are some of them. We will take you to fields where the animals are grazing and show them the daily lifestyle of such animals.
If you are lucky, we will also show you rabbits, hares, different species of birds and also water animals such as duck,geese and swans who are roaming in the same dairy farms and grasslands.
This dairy animals walking tour will help you have a memorable holiday in Holland. This tour will open your eyes to explore something different to what you see in Sri Lanka.
The below video will give a preview of what you will be seeing during this tour. Enjoy and see you soon!
Leiden Lake District walking tour (Eur 25 p.p)
Starting and meeting points
We start this walking tour in Netherlands at the outskirts of Leiden (specifically at the bushalte- Zwartemeerlaan/ Take bus no 3 or 4 from Leiden centraal in the direction Merenwijk). At this place you meet your local guide. From here we visit the lake district of Leiden in the next 1-2 hours. First there is a small introduction on the lake district area and how it came to originate. Then we walk towards the river Zijl through a quiet neighborhood. During this part you see the architecture of typical Dutch houses and apartments. We explain to you why the west of Holland is much congested than the other parts of the country. And also the explanation on while still there is much nature in the West of Holland.
Before going into the details of this nature tour, we would like you to get a preview of the walking tour in the Lake district virtually. In this video, you will see the beautiful nature we come across.
Attractions we come across in this tour
While we walk along the river Zijl, you get the chance to see cattle, sheep and other farm animals. Also if you are lucky you see typical Dutch sailing boats along the river, low moving airplanes arriving at the nearby international airport and also the friendly public who use this terrain for recreational purposes and greet you with a smile. We would also explain on the benefits of participating in a walking tour in Netherlands.
During this walking tour, we don' forget to visit couple of old windmills, which were used to pump water. Windmills made sure that the Holland was not flooded with sea water. This old technique can be learned very simply once you see how a windmill works. Also we pass a golf course where natural beauty is abundantly to be seen.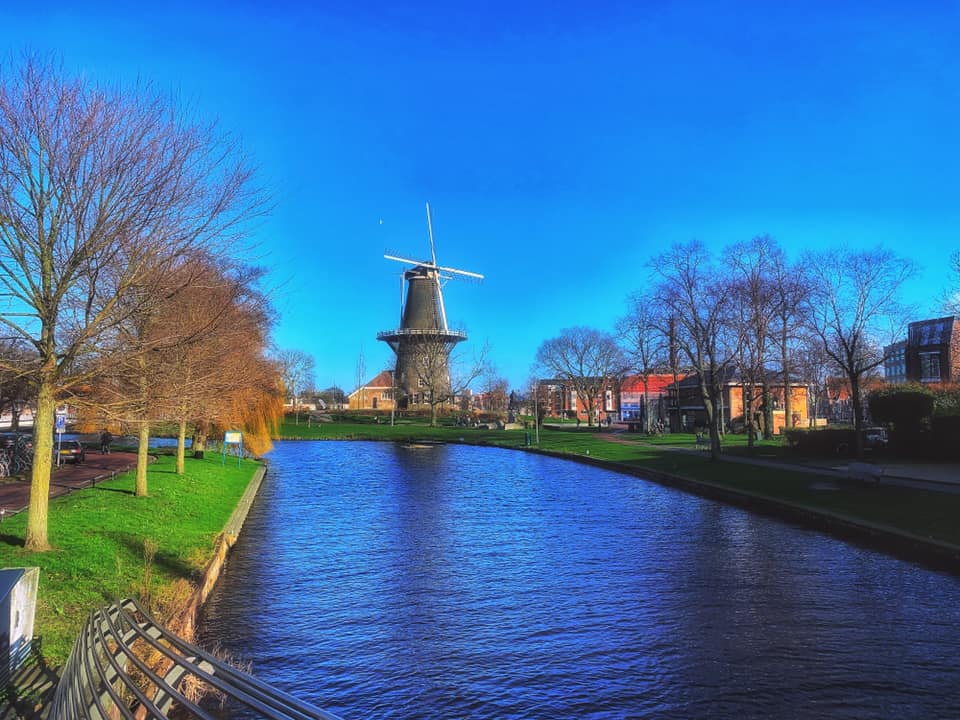 During the walk in the lake district, we will see the beauty of the Holland's nature. Ducks, geese, parrots, swallows are four of the very many species we will see on the way. We also walk along houses which are built next to small canals. Here you can see how the Dutch are harmoniously living with water. We also make a small walk in the forest in the lake district surrounded with greenery during this Leiden walking tour.
The walking tour will end by bringing a visit to the children's farm in the lake district. Here you see more farm animals which you will not see in your home country. The guide will finally bring you to the starting point where you take the bus or own transport to return.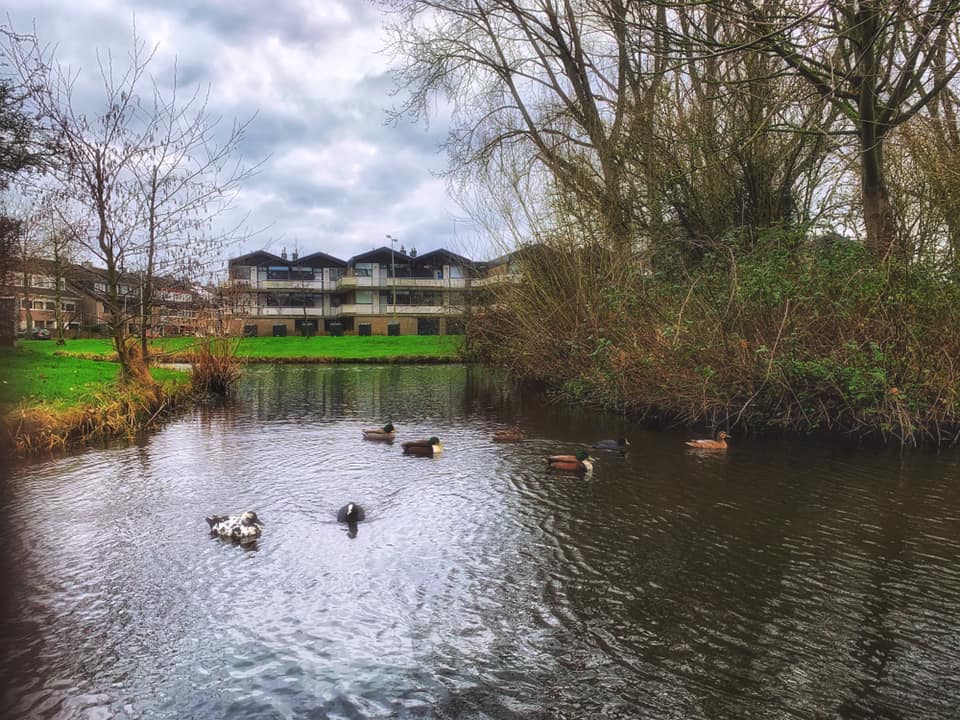 Walking tour in the city of Woerden (Eur 25 p.p.)
Woerden is a centuries old, small city which is being built around water. This city is located just a few miles from Utrecht, 10 minutes by train.
Starting and meeting point
We start this walking tour in Holland at the train station of Woerden. Your local guide will be pick you up here. Even before you start you will realize the calm nature of this small city. This is predominantly due to the nature around Woerden. After starting, the guide will take you to the bicycle parking next to the station. This is a place where you can see how people daily park and ride using the bike and train.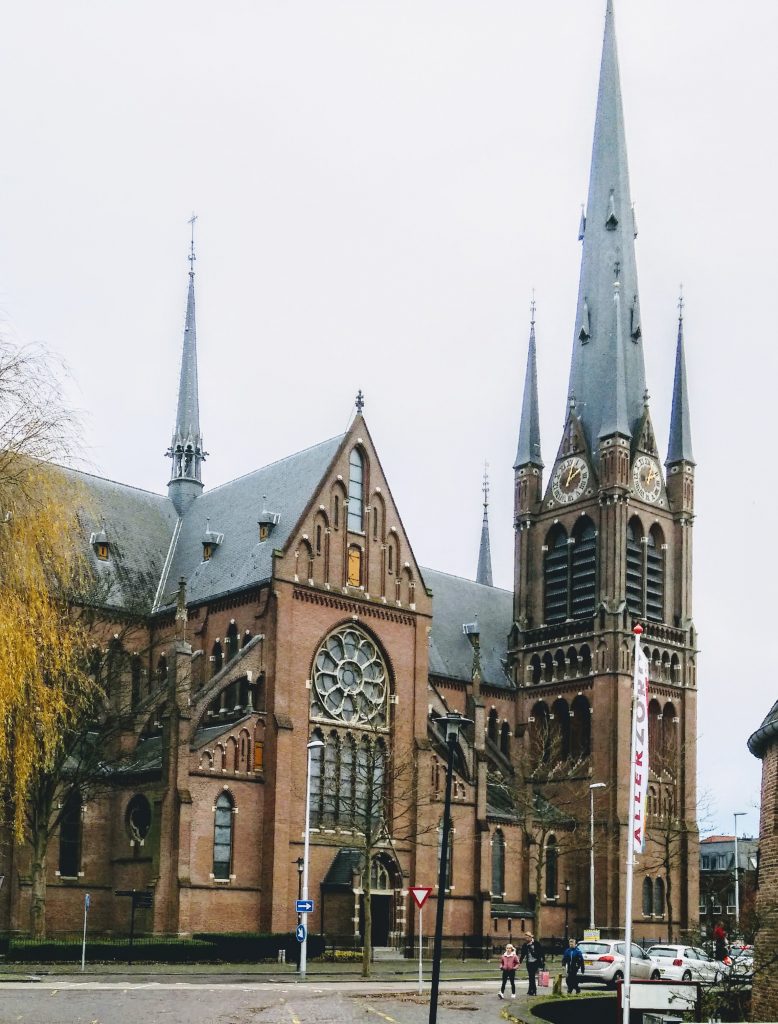 Attractions we come across in this tour
Next in the agenda is to visit the St Bonaventura church. This is the biggest Roman catholic church in this city. During the visit to the church you will see many of the statues and monuments. After the visit to the church, we visit the centuries old castle of Woerden located, next to the city walls. During the last centuries it served as a part of the the city walls but nowadays is converted to an event centre. Thereafter our guide Martien will help you stroll along the market streets of Woerden where it is mostly busy. You notice quickly the specialty stores like the cheese store and the prayer store. The prayer store is a special place for the Christians in Woerden to come together and pray for needs.
Het Inloophuis (A social house where everybody can walk in) id an interesting place to visit during this walking tour. This is beacuase its historical significance as a orphan house. Also this building is sheltering a second hand shop where you also can pause and have a cup of coffee or tea.
If you are here on Saturday you can visit the cheese market of Woerden with our guide. It is every Saturday from 11 am-1 pm ( please visit the website for further details).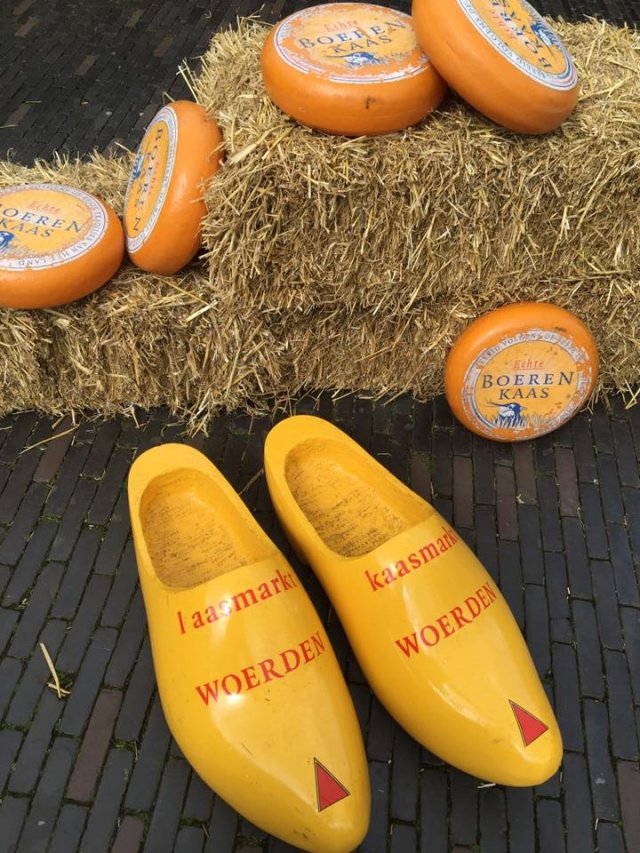 During this walking tour in Holland, our local guide will bring you to the other best parts of this small but amazing Woerden such as the city gates, the windmills and also special monuments built in memory of soldiers and other heroes. At the end of the tour, he will bring you to the train station of Woerden.
You will be surely grateful that you visited Woerden and learned much history about this small city. Through participating in this walking tour in Holland, we are sure that you will also have many good memories about it.